this is a great tournament, with entertaining footie and great managers.
France, Belgium, Croatia and England the final four teams remaining in competition...have displayed some magic moments.
and here is the moment of truth...
1. Tue 10th July ... Fra vs Bel
Kevin scoring against Brazil; what a shot!
I think the red devils can do it. They deserve it; they have outplayed England and Brazil. In fact, Belgium B team outplayed England subs...but a game between A teams would have the same outcome with more goals for Bel.
Lukaku and De Bruyne are a class of their own who truly deserve to lift the trophy. Can France stop them?
2. Wed 11th July ... Cro vs Eng
Well, here we have a team coming from a nation of 4.1m (Croatia) as opposed to 53m of England.
We have a true No 10, Luka Modric, the most talented play maker in the world today as opposed to Raheem Sterling who can miss the unmissable...like tonight against Swe...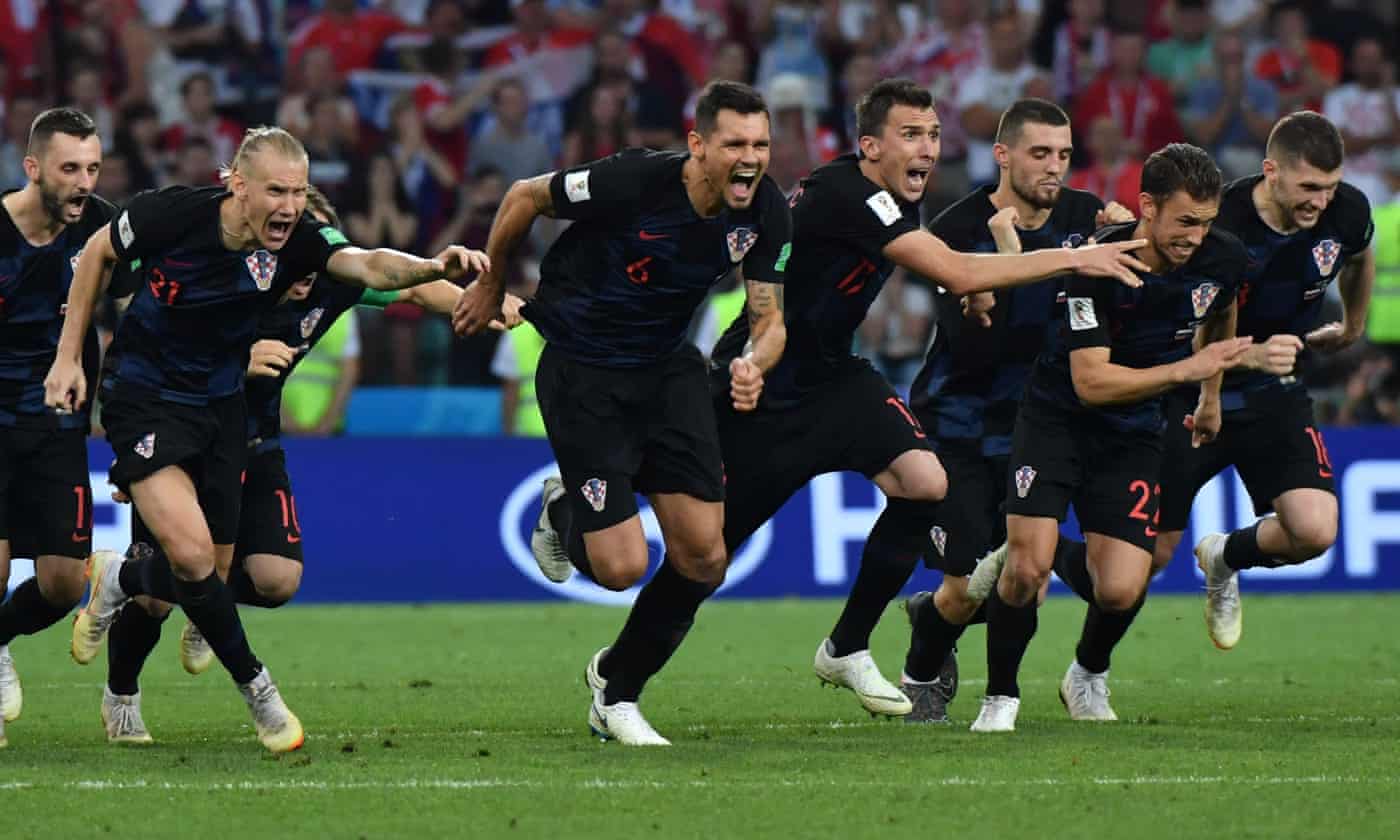 how many Kg of talent can you see on this photo?
The only worry for Croatia is the set plays where YNWA Lovren is a constant liability...
My prediction
Bel - Cro at the final with
Bel the winners...