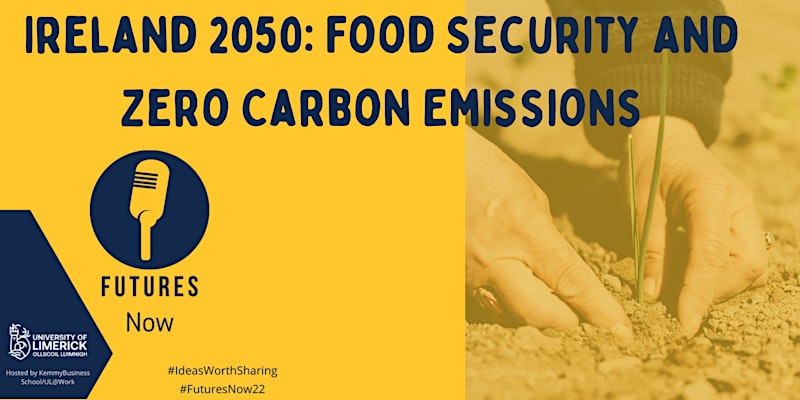 What does food security mean for Ireland and its society?
About this event
How is Ireland going to have both food security and a zero-carbon footprint by 2050?
Join us virtually, Thursday April 7th from 1-2pm, as we explore future solutions to this hot topic with a panel of experts.
The webinar will be chaired by Ioannis Zabetakis, Head Of Biological Sciences, University of Limerick and our panel of experts are:
John Spink, Head of the Crops, Environment and land-Use Programme, Teagasc.
Dr Anne Finnegan, Policy Analyst, Irish Farmers Journal.
Bernard Hyde, Scientific Officer, Environmental Protection Agency.
You can register (free) by clicking here.