my colleague Ronan Lordan, received the following email 2 days ago.
As far as we know, we have never worked on kebabs and cancer...
Maybe we should start now? 😋
Even if we do, we are not going to publish our data
there.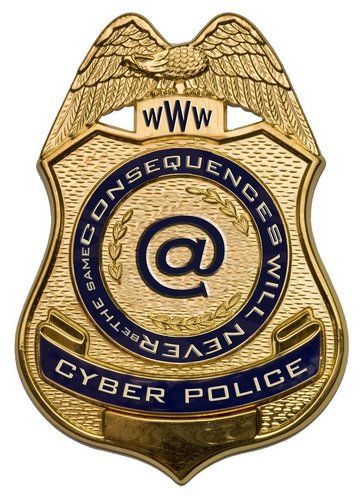 How could we create some
academic-cyber-publication Police
to stop emails like that arriving to our inboxes?
Ioannis
= = =
We have gone through your article "Pattern of Kebab Intake as a Potential Carcinogenic Risk Factor in Adults of Kermanshah, Iran: 2015" has outstanding valuable information. So, if you allow us to publish your upcoming manuscript it will be very useful to scientific world.
We are inviting you as an Editorial Board Member for taking active part in Journal activities. We are privileged if you respond positively towards our invitation. Kindly forward your CV.
Please submit your unpublished manuscript on or before 6th August, 2018
as an attachment to this Email:
food@innovationinfo.org
Abstract:
Background: Epidemiologic studies indicated that dietary pattern plays a determinant role in cancer incidence. They also indicated that 1/3 of cancers are associated to foods. Diet contains different carcinogenic agents: naturally occurring chemicals, synthetic components and compounds produced during cooking such as kebab. This traditional food is one of the most popular foods in the Middle East, particularly in Iran. Red meat, especially lamb or veal, is the most common meat used in preparation of kebab. Since kebab is considered as a food containing carcinogenic compounds, so the purpose of this study was to assess the consumption pattern of kebab in a sample of Iranian adults and its relationship with demographic characteristics. Materials and Methods: This cross-sectional study was conducted between March and April 2015 on 705 Iranian adults who were living in Kermanshah province in the west of Iran. Subjects were selected randomly from different districts of Kermanshah. Data were collected through a questionnaire survey which had been designed by academic members of Department of Nutrition at Kermanshah University of Medical Sciences. Data analysis was performed using SPSS Version 20. The results were expressed as mean ± SD. Student's t-test, ANOVA and chi-square tests were performed to compare the study groups. The normality of data was assessed using the Kolmogorov-Smirnov test. All results were analyzed using a significance level of P <0.05. Results: The results indicated that nearly 60% of subjects have a high tendency to consume kebab. The average of kebab consumption among the participants in this study was 4 times per month. Nearly, 85% of study participants tended to consume kebab with a large amount of salt. The chi-square test determined the significant difference between education and tendency to consume kebab; individuals with higher level of education had more tendency to consume kebab than those having lower level of education (p=0.021). In this study, 93.9% of participants used charcoal, a cooking fuel, to prepare kebab. Conclusion: The results of this study point out that the study participants, regardless of socio-economic status, consume high amounts of kebab, and thus this unhealthy eating habit will increase the risk of carcinogenesis. Therefore, the immediate attention of Public Health Officials is required.
Hope to hear from you soon.
Innovation Info.
= = =
few minutes ago, I received the following email.
Annals of Limnology and Oceanography
Dear
P Lynne Howell
,
Greetings for the Day.
We tried several times, but there is no response from you, we would like to contact you again!
In view of your previous contributions and research interests we are contacting you to submit the manuscript which is useful for the growth of the journal.
I would like to bring to your kind notice that we are planning to release our Journal's Upcoming Issue in the End of July 2018.
Please send your manuscript on or before 20th July, 2018 to publish in the Upcoming Issue.
We need your support by submitting your valuable manuscripts towards our Journal. It may be Editorial/Clinical Image/Research/Review/Case study/Perspective/Opinion and Commentary articles for our prestigious journal.
I welcome you to submit the articles to this email as an attachment.
Thank you very much for your great cooperation.
Best Regards,
Annals of Limnology and Oceanography
10880 Wilshire Blvd, Suite 1101
Los Angeles, California - 90024, USA
Alternate mail id: info@peertechz.org